Delivery Information
PARTIES
Big or small are our specialty. We have serviced our clients over the past 20 years and with a wealth of experience let us make your party a memorable one. Just choose from any Restaurant Venue and contact the manager directly, they will be glad to assist your needs.


FREE DELIVERY
Anywhere on the Hong Kong island based on minimum orders.


DELIVERY TIME
Please observe the minimum orders for different zones. Delivery is from 11:30 am to 10:30p.m.
Normal delivery time is 1 hour and up to 1.5 hours on weekends.

We make the orders when drivers are ready, therefore our Pizzas are still hot on delivery even though delivery time may take up to 2 hours on Saturdays and Sunday.

Order early to avoid waiting.

Pre-Orders
If you place your order 1 day before, we will arrange your delivery within 1 hour even on weekends.


MINIMUM ORDERS FOR DIFFERENT ZONES
Central & Western Mid-Levels
$100
Sheung Wan, Bonham Road
$100
Shek Tong Tsui, Lower Pokfulam Road
$100
The Belcher's, Pokfield Road, Kennedy Town
$150
Pokfulam, Mt. Davis
$200
McDonnell Road, Magazine Gap Road, 40 Kennedy Road
$200
Arsenal Street, Wanchai
$200
40 Kennedy Road to Ruttonjee Hospital
$300
Mt. Davies to Queen Mary Hospital, Sassoon Road
$300
Baguio Villas, Scenic Villas, Victoria Road, Bisney Road
$300
Upper & Lower Stubbs Road, Peak
$300
Cyberport and Bel-Air
$350
Causeway Bay, Happy Valley, Tin Hau, Jardines Lookout
$350
Northpoint, Tin Wan, Aberdeen
$400
Quarry Bay, Tai Koo Shing, Aplei Chau, Wong Chuk Hang
$450
Sai Wan Ho, Shau Kei Wa, Heng Fa Chuen
$500
Deep Water Bay, Repulse Bay
$500
Chaiwan
$600
Stanley and others
$1000
TIPPING
Our drivers work very hard rain or shine, hot or cold. Our HOME DELIVERY is FREE and TIPPING the driver is very much appreciated. Thank you for your generosity.


PAYMENT and RECEIPT
We accept cash, Visa, AE and Master Card.
Always ask the receptionist for the total amount before hanging up.
Before paying ALWAYS ask the driver for the bill and check that the amount is correct.
Your bill is your receipt.


COMPLAINTS and COMPLIMENTS
If you have any complaints or compliments regarding our drivers please find out his name and e-mail to us directly erickeelll@gmail.com. We will be grateful for any feed back on our products and services.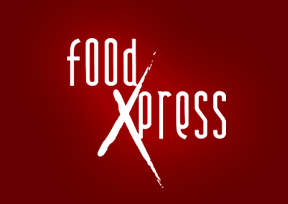 23C Mosque Street, Mid-Level, HK
General Restaurant Licence No. 2218813418


Shop 3, G/F & 1/F, Kam Ho Court, 144-148 Belcher's Street, Sai Wan, HK
General Restaurant Licence No. 2218809406


Shop A, 46 High Street, Sai Ying Pun, HK
General Restaurant Licence No. 2218807367


Copyright 2020 By FoodXpress All Rights Reserved